Unique Solutions
Shoreline Stabilization
Falls Point Marine can design a solutions for a wide variety of shoreline situations. We design, permit and construct seawalls, wave action revetments, retaining walls and navy bulkheads. Our unique equipment inventory allows us to offer shore side construction to reduce environmental disturbance. We source local quarried stone that will match the existing landscape. We design and permit in accordance with municipal, state and federal requirements.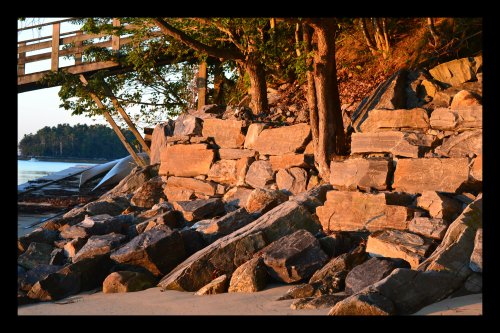 ••••••••
Pile Driving
Falls Point Marine has unique crane capabilities for residential projects of any size. Our versatile crane service and freight logistics are a proven and trusted resource in Casco Bay. Whether your a looking to replace one pile or you need an entire dock, we will help provide a solution to your water access needs. Contact us to see how your project may fit our equipment capabilities.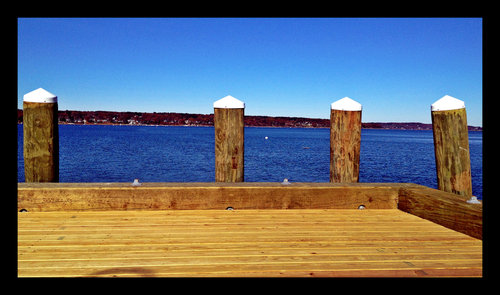 ••••••••
Island Freight
Falls Point Marine provides year-round, low-impact freight delivery logistics. We safely transport equipment, supplies and building materials for contractors and property owners year-round.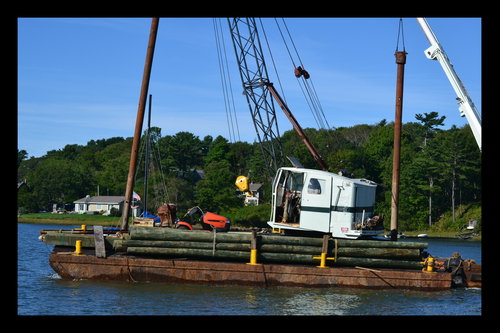 ••••••••
Mobile Mast Stepping
Our riggers are professional seamen with years of experience and know the importance of a sound rig. We encourage owner participation in the yearly rigging process and coordinate with owners and haulers to insure your boat is commissioned in a timely and efficient manner.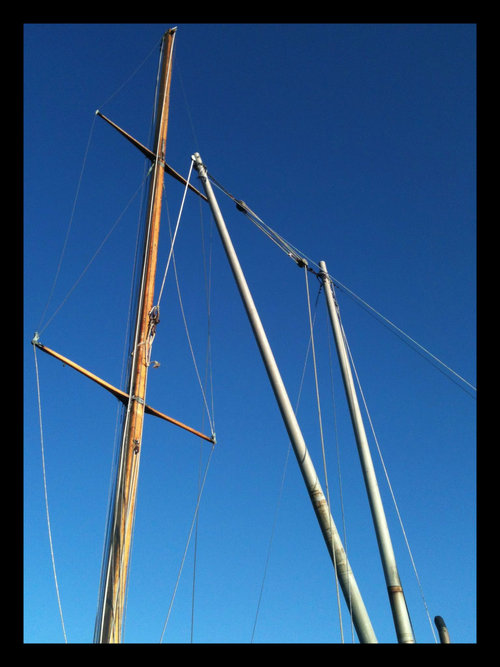 Winter Cover Using Mast as Ridge Pole:
••••••••
Salvage Services
Falls Point Marine offers short-notice 24 hour salvage service. Our mobile cranes and salvage equipment are always prepared for an emergency. As the local waterfront resource, we are available to assist with storm preparedness and early recovery. Our seamen are experienced and capable in all weather conditions. We will finesse the recovery effort to minimize damage. We will gladly assist in navigating and negotiating the insurance procedures and costs.